Frederik ERDMANN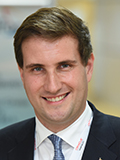 Moderator and contributing correspondent Shippax
Frederik Erdmann is a Shippax correspondent since 1996 and professionally involved with shipping since 1999 when he joined the German port agency network, Sartori & Berger, on a vocational training program. After his graduation as Shipbroker & Liner Agent and subsequent studies of Business Administration, Frederik held various positions with Sartori & Berger until 2010. After a period of working for the Flensburg Chamber of Commerce, he belonged to the management team of Wyker Dampfschiffs-Reederei, one of Germany's leading domestic operators, from 2015 to 2021, with responsibilities among others for safety/security as well as for environmental, quality and pandemic management. He has since become self-employed as consultant with a focus on Passenger Ship Management, Hazardous Cargo Transport and HazMat. Frederik is also a permanent visiting lecturer at the Flensburg University of Applied Sciences, teaching in the Maritime Transport, Nautical Sciences & Logistics as well as the Ship Operation Engineering degree programmes. He regularly contributes to maritime business publications in the UK, Scandinavia and Greece, and is a member of the Tourism Committee as well as the Transport & Infrastructure Committee of the Flensburg Chamber of Commerce.   
Frederik is married to Beate, a nautical officer with extensive seafaring experience on both ferries and cruise ships, and lives in Rügge near Flensburg. He is active in municipal politics as well as in the local voluntary fire service. Complementing to his professional involvement in shipping, Frederik is passionate about ferry designs from the late 1950s to the early 1980s, with the 1982-built ODIN and the two years younger FRIGG SYDFYEN being his favourite ferries. He owns a collection of ship models, and is also a diorama modelmaker himself. Besides, Frederik is passionate about motorcycles and loves riding his BMW G 310 GS - even as his preferred mode of transport in everyday life.  
Alan LAM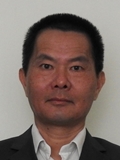 Co-moderator and correspondent and analyst Shippax
Based in Hong Kong and Austria, Alan Lam is a freelance journalist and maritime transport business researcher. He has been collaborating with Shippax for more than a decade, regularly contributing articles to both its monthly and yearly publications. He also writes for other shipping publications worldwide and compile customised market reports for investors, lenders, and suppliers.
Marcus HÖGBLOM
Vice President of Global Sales ABB Marine & Ports
Marcus Högblom is heading the Passenger ship segment ABB Marine & Ports, the leading supplier of electric propulsion systems for merchant vessels.  Joining ABB Propulsion product business unit in 2009 Mr Högblom has been working with building ABB successful track record for electrical propulsion starting with Azipod propulsion but now also extending to cover next generation integrated solutions for power convection,  automatization, digitalization, energy storage  and service offering. 
An experienced marine professional with a long experience in management, business development, project management, sales and marketing and. Mr Högblom holds a degree of Naval Architecture and Marine Engineering from Helsinki Institute of applied sciences.
Prior to joining ABB Marcus had a 14 year long carrier in the field of  fire safety with  Marioff Corporation and United Technologies  where he held various  positions the most recent as General Manager for the  Marine and Offshore unit.