About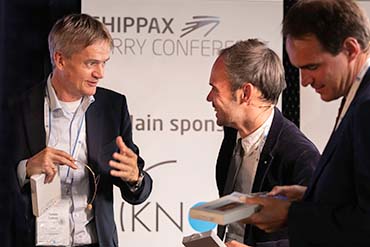 The two-day onboard ferry conference was first organized in 2003 and grows ever more popular by each year. Typically sold out two to three months ahead, it attracts between 450-500 delegates from more than 200 companies and 50-60 ferry operators from all over the world each year. To meet and discuss in combination with having a memorable and enjoyable time together with friends and colleagues in the industry is what the Shippax Ferry Conference is all about, while being on board a ferry ensures a familiar and close connection between all delegates. Many see it as the annual family meeting for the ferry industry, and we agree.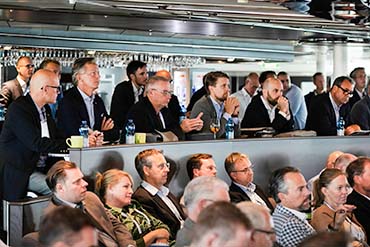 The conference is organized by the well renowned ferry publishing house Shippax and is held over two days onboard a ferry with professional speakers and experts, captivating debates and best possible networking and exhibitions. We offer a value for money policy with all events, meals, cabins and networking included in the price.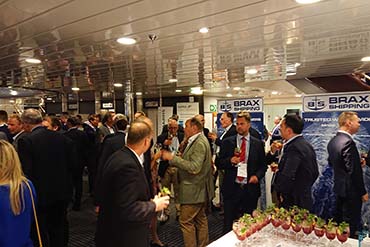 Welcome to the ferry family!
Previous conferences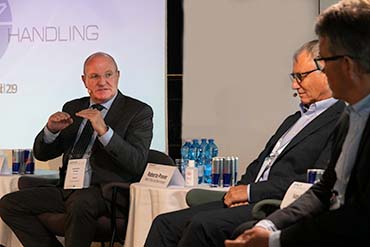 2003 - DFDS Seaways - PEARL OF SCANDINAVIA - Copenhagen-Oslo-Copenhagen
2004 - Tallink - VICTORIA I - Stockholm-Tallinn-Stockholm
2005 - Color Line - COLOR FANTASY - Oslo-Kiel-Oslo
2006 - Silja Line - SILJA SERENADE - Stockholm-Helsinki-Stockholm
2007 - Viking Line - MARIELLA - Stockholm-Helsinki-Stockholm
2008 - Color Line - COLOR MAGIC - Oslo-Kiel-Oslo
2009 - SNCM - NAPOLEON BONAPARTE - Marseille-Bastia-Marseille
2010 - Color Line - COLOR MAGIC - Oslo-Kiel-Oslo
2011 - Grimaldi Lines - CRUISE BARCELONA - Barcelona-Civitavecchia-Barcelona
2012 - Tallink Silja - BALTIC QUEEN - Stockholm-Tallinn-Stockholm
2013 - P&O Ferries - PRIDE OF ROTTERDAM - Rotterdam-Hull-Rotterdam
2014 - Tallink Silja - ROMANTIKA - Stockholm-Riga-Stockholm
2015 - P&O Ferries - PRIDE OF ROTTERDAM - Rotterdam-Hull-Rotterdam
2016 - Tallink Silja - SILJA SYMPHONY - Stockholm-Helsinki-Stockholm
2017 - Grandi Navi Veloci - LA SUPERBA - Civitavecchia-Palermo-Civitavecchia
2018 - Color Line - COLOR MAGIC - Oslo-Kiel-Oslo
2019 - Tallink Silja - SILJA SERENADE - Stockholm-Helsinki-Stockholm
2020 - Postponed to 2021 due to COVID-19
2021 - DFDS - PEARL SEAWAYS - Copenhagen-Oslo-Copenhagen
2022 - Tallink Silja - SILJA SYMPHONY - Stockholm-Helsinki-Stockholm
2023 - Grimaldi Lines - CRUISE BARCELONA - Barcelona-Civitavecchia-Barcelona