ABB Marine & Ports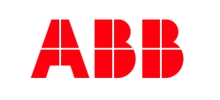 ABB Marine & Ports is a pioneering maritime organization, which is transforming the industry through electrical, digital and connected solutions. ABB's innovative technologies are redefining the future, bringing new levels of reliability, efficiency and sustainability to shipping and making our ports and terminals safer, greener and more productive.
ABB offers an extensive portfolio of integrated marine systems and solutions that improve the flexibility, reliability and energy efficiency of vessels. By coupling power, automation and advisory, proven fuel-efficient technologies and services that ensure maximum vessel uptime, ABB is in a unique position to improve the profitability of our customers' businesses throughout the entire lifecycle of a fleet.
BLRT Repair Yards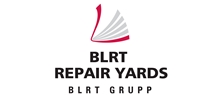 BLRT Repair Yards incorporate 'All-in–one solution' ship repair yards: Tallinn Shipyard, Estonia; Western Shiprepair, Lithuania and Turku Repair Yard, Finland.
Design and technical support, repair, maintenance and retrofit of different types of vessels are the yards' principal activities.
The entire BLRT Repair Yards is a result-oriented team assuring the best possible result through DETAILED work planning and close cooperation of every person involved – from engineers, designers and executives to shop personnel. The group of yards is set to do the job in a way that secures returning customers!
BLRT Repair Yards in figures:
• Three countries
• Six docks
• New dock coming in 2024
• 235 m x 45 m, the largest floating dock in the Baltics
• 265 m x 70 m x 7.9m, one of the largest drydocks in Northern Europe
Brax Shipping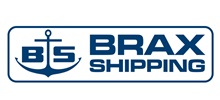 Brax Shipping, established in 1982 and located in Gothenburg, Sweden,
is a team of shipbrokers specialized in the sale & purchase and chartering
of: Ferries, Ropax:es, Cruise ships and Roro:s
 
We can also offer newbuilding programs in
the Ropax-, and cruise segments. Projecting and design fully tailored to the preferences of
the Client.
Hogia Ferry Systems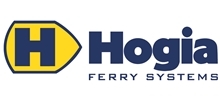 The Hogia Group is a Swedish standard software supplier with 600+ employees, going on our 40th year in the business. Hogia is showing continuous and long term growth in terms of product offering and global presence and we offer a unique range of business critical products for the travel and transport sector. Internationally, Hogia provide ferry operators with reservation and ticketing systems, advanced real time passenger information systems and terminal operating solutions for ports.
One of Hogia Ferry System's key strengths is integrations, as we see this as a way to the future. With our extensive BOOKIT API, the integration possibilities are nearly endless. Today it is used for ticket machines, mobile check-in, web booking engines to name just a few. An important objective for Hogia Ferry Systems is to develop solutions that will enable the ferry operators to improve the traveller's experience, from booking to informed arrival at the final destination.
We work in partnership with the operators and our systems are designed to reduce the people-power needed to provide the services, enabling key staff to focus on delivering the very best passenger experience.
Interferry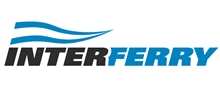 Interferry is the only international shipping association representing the worldwide ferry industry. With more than 230 corporate and individual members from 35 countries, the association acts as a voice for all aspects of the ferry sector including owners, operators, ship designers, shipbuilders, equipment suppliers and manufacturers, government agencies, classification societies and maritime professionals.  
Interferry has two primary functions:
(1) Communication and networking. In part this is achieved through the annual conference. 
(2) International regulatory and policy issues.  Through its Brussels office Interferry represents the industry at the IMO and the European Union.
Macgregor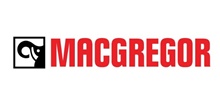 MacGregor is a leader in sustainable maritime cargo and load handling with a strong portfolio of products, services and solutions, all designed to perform with the sea.
Shipbuilders, shipowners and operators are able to optimise the lifetime profitability, safety, reliability and environmental sustainability of their operations by working in close cooperation with MacGregor. 
MacGregor is part of Cargotec. Cargotec's (Nasdaq Helsinki: CGCBV) sales in 2021 totalled approximately EUR 3.3 billion and it employs around 11,000 people worldwide.
RINA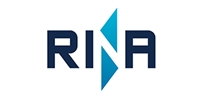 With 160 years of experience, RINA is a multinational company that helps clients build strong successful businesses. In addition to the provision of classification, statutory certification and technical advisory services, we deliver value added services to the ferries industry and are rated among the top performing classification societies, by both the Paris and Tokyo MOUs.
Our open and cloud-based platform RINACube?provides digitally augmented services to support decision making, cost savings and to increase efficiency. Its applications include real-time fleet performance management (OPTIMUM), a paperless electronic logbook (ELB) and remote inspection devices. SERTICA improves business within maintenance, procurement, HSQE and crewing, providing a modular system to simplify operations and optimise performance. Our team constantly performs scouting for innovative digital solutions to support ship owners and managers in facing the new challenges of their business.
Technical competence, attention to quality and focus on innovation are the pillars that allow us to support shipping on the path to digital transformation and to achieve the CO2 emissions reduction objectives established by the IMO.
Stena RoRo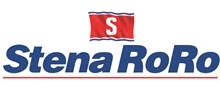 Stena RoRo sets the standard in the RoRo- & RoPax market. With the solid know how combined with its intuitive feel for innovation and for the demands and requirements; Stena RoRo takes the market forward. Innovators of the RoRo-concept, building RoRo- and RoPax tonnage, supplying tailor-made solutions - all over the globe. The fleet of Stena RoRo are chartered out to first class operators around the world.
All through the organization there is an entrepreneurial way of working and an intrinsic will of taking customer satisfaction to a new level. Thanks to its commercial and technical approach and long earned experience; Stena RoRo follows their customers - all through the value chain.
That's what Stenability is all about, Stena RoRo's trademark.
We are the operators first choice when it comes to ship supply.
Tallink Grupp, AS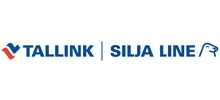 AS Tallink Grupp is the leading passenger shipping company on the Baltic Sea with over nine million passengers annually, operating under brands of Tallink and Silja Line on six different shipping routes. Tallink has 7,000 employees in Estonia, Finland, Sweden, Latvia, Russia and Germany. It is the largest shipping company by tax free retail sales in the world.
Telenor Maritime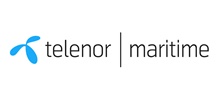 Telenor Maritime has been leading the evolution of secure connectivity at sea since 2004, enabling the global maritime industry for IoT. At the forefront of developing and defining secure connectivity standards for the maritime business, Telenor Maritime has its Research & Development department located in Arendal, Norway and local offices in Europe, Asia and North America. Through our owner, Telenor, we have access to a broad range of competence and resources, from market insight and innovation to product and content development. We are currently serving in excess of 100 shipowners and connecting 30 million people on board more than 500 vessels and offshore installations worldwide.